As a seasoned restaurant chef with a decade of culinary experience, I understand the value of high-quality cookware. I discovered the KitchenAid Enameled Cast Iron Dutch Oven while browsing online for affordable cast iron dutch ovens. I came across KitchenAid, read a few reviews, got curious, ordered one, and decided to test it to see if it worked well.
When I received my KitchenAid Dutch Oven, I was thrilled with the simplicity of its design. I couldn't wait to try it, so I didn't waste a second and tested it on the same day.
I decided to test it by making my favorite dish: Red Wine Braised Short Ribs.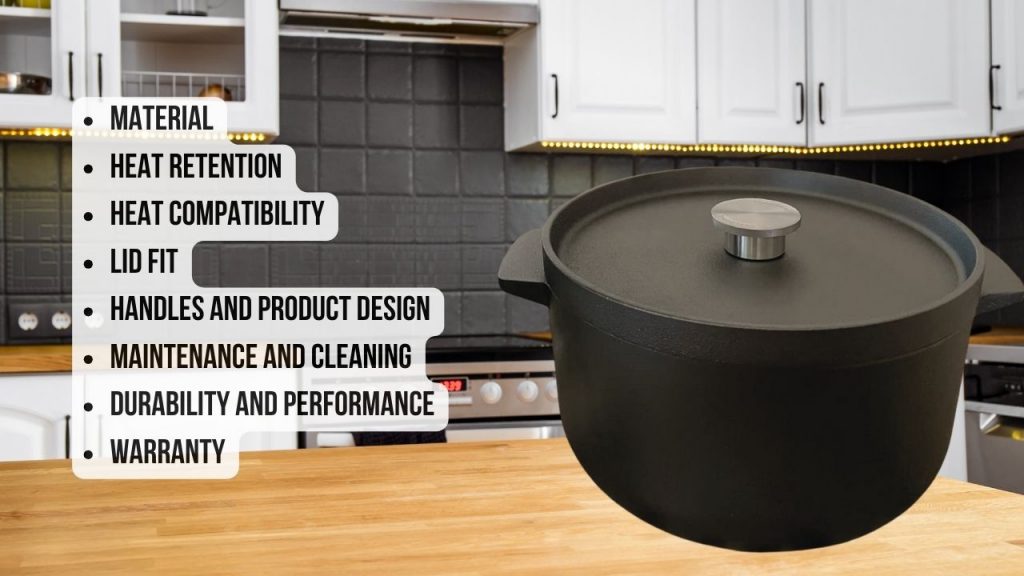 I made this review based on the following parameters:
Material

Heat retention

Heat compatibility

Lid fit

Handles and product design

Maintenance and cleaning

Durability and performance

Warranty
Check out my detailed KitchenAid Enameled Cast Iron Dutch Oven Review below.
Materials
KitchenAid Enameled Cast Iron Dutch Oven is constructed from cast iron and coated with enamel. It has a solid and sturdy build, and the enamel helps prevent rust and makes cleaning easier.
However, I found the cast iron's thickness somewhat lacking compared to other premium options. It didn't give me the same sense of durability I'm accustomed to in a dutch oven.
Heat Retention of KitchenAid Enameled Cast Iron Dutch Oven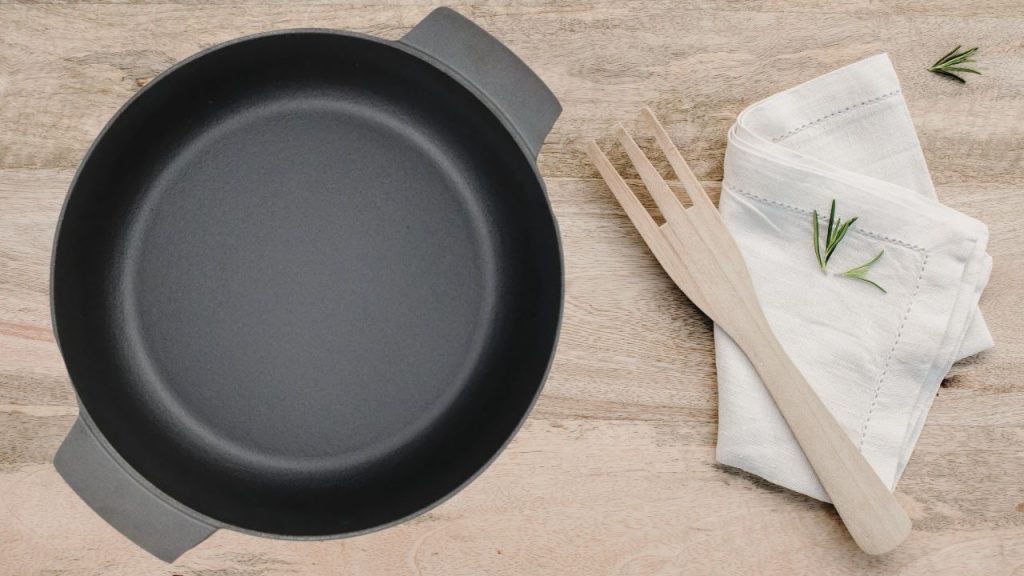 One of the critical aspects of any dutch oven is its ability to retain and distribute heat evenly. The KitchenAid Dutch oven performed decently in this regard. It held a consistent temperature throughout the braising process, which is essential for achieving tender, flavorful short ribs.
Heat Compatibility
The KitchenAid Enameled Cast Iron Dutch can be utilized on various heat sources, including gas, electric, and induction stovetops and in the oven. It is oven and broiler-safe up to 500 degrees Fahrenheit.
This dutch oven handled the transition from stovetop to oven without any issues, making it versatile for various cooking techniques.
Lid Fit
The self-basting lid fits snugly on the dutch oven, ensuring a good seal to trap moisture and flavor during cooking. However, I noticed some slight wobbling when I moved the pot, which could potentially lead to steam leakage during long cooking sessions. It did not affect the doneness of my short ribs, though, as it still ended up tender and moist.
KitchenAid Dutch Oven's Handles and Product Design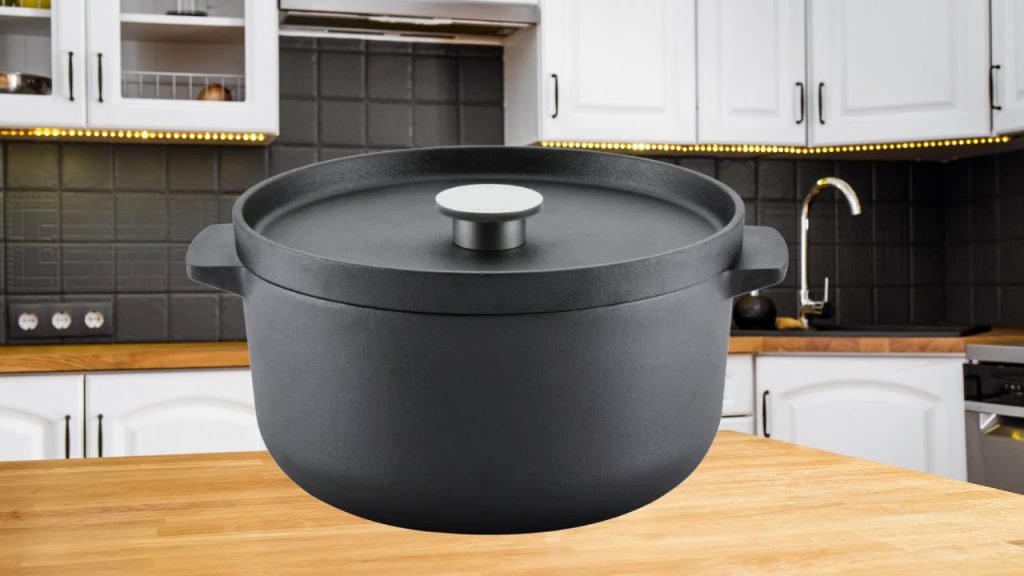 The side handles are my main concern about the KitchenAid Enameled Cast Iron Dutch Oven. It doesn't have holes where you can grip it securely. It can be quite tricky to hold it firmly on the side handles since you cannot grab it well.
Nonetheless, the overall design is elegant and minimalist. It is aesthetically pleasing to serve up your dishes in this pot.
Maintenance and Cleaning
Cleaning the KitchenAid Dutch oven was a breeze, thanks to the enamel coating. However, I noticed that the enamel showed signs of chipping after a few uses. This can be a concern about its long-term durability.
As I always say, proper care and gentle handling of cast ironware is a must to maintain its appearance. Nonetheless, despite the usual care I do, my KitchenAid chipped at its base.
Testing Durability and Performance of KitchenAid Dutch Oven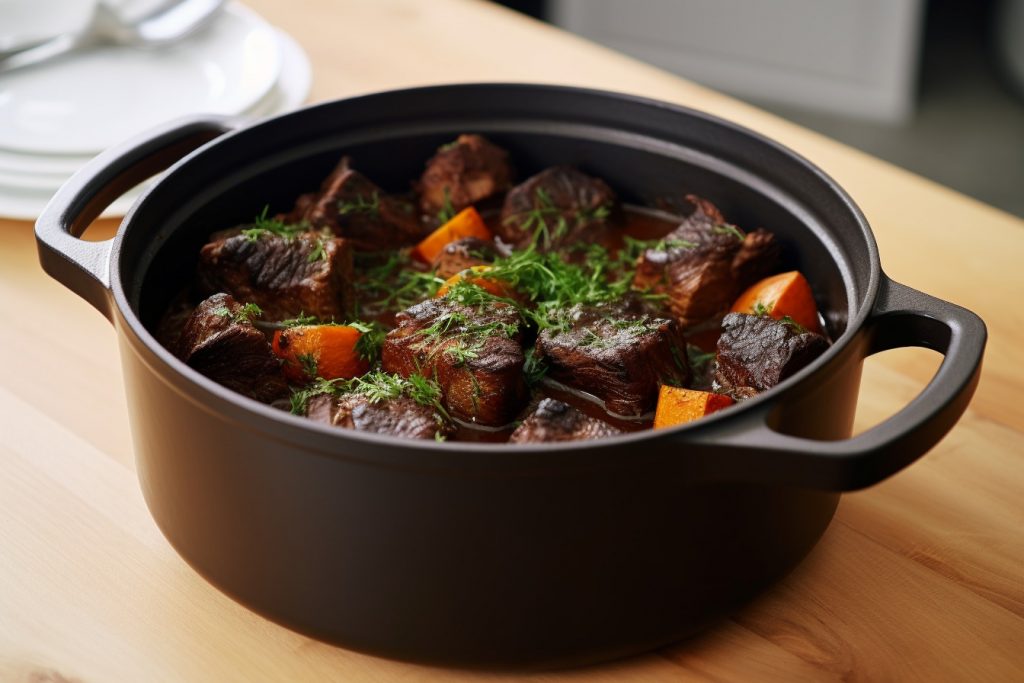 While the KitchenAid Dutch oven performed adequately for my Red Wine Braised Short Ribs, I couldn't help but feel that it lacked the robustness and heft of some higher-end alternatives. It's suitable for occasional home cooking but might not hold up as well to the rigors of a professional kitchen.
KitchenAid's Warranty
The KitchenAid Enameled Cast Iron Dutch Oven comes with a one-year warranty, which is reassuring for any potential durability concerns. However, I'd still prefer to spend more on high-end brands and receive more value for what I paid.
Sizes, Shapes, and Colors Available
The KitchenAid Enameled Cast Iron Dutch Oven comes in a 6-quart size, round shape, and a few colors like pistachio and blue velvet. The choices are limited compared to other dutch ovens that come in different shapes, sizes, and colors.
Drawbacks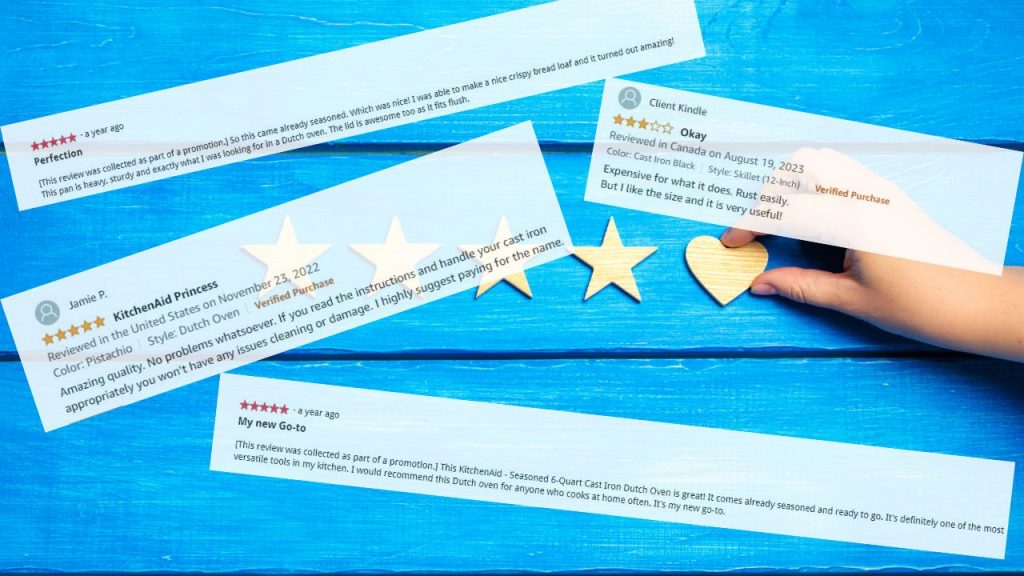 Aside from a few drawbacks I mentioned earlier, I also found concerns from other users of KitchenAid Dutch Oven about its enamel chipping. There were also reports of rusting, but this problem is usually fixed with proper seasoning. 
Another drawback I read from a customer on Amazon is that the bottom of the pot is rough. Hence, he finds it unsuitable for glass tops or induction stoves. Users also voice their concern that the KitchenAid Dutch Oven is not worth the money. While it is less costly compared to the popular dutch oven brands, they do not find the value in purchasing it.
Conclusion
From a restaurant chef's perspective, the KitchenAid Enameled Cast Iron Dutch Oven falls short of being a top-tier choice for serious culinary enthusiasts. While it has its merits, such as a simple yet elegant design and decent heat retention, it doesn't quite meet my expectations for a dutch oven, especially considering its limitations in several key areas.
To sum it up, here are the advantages and drawbacks of this dutch oven:
Pros:
Simplistic and elegant design

Decent heat retention

Versatile heat compatibility for various cooking techniques

Easy-to-clean enamel coating
Cons:
Thinner cast iron construction compared to premium options, potentially affecting long-term durability.

The lid wobbles slightly, which may lead to steam leakage during extended cooking

Unconventional side handles make it challenging to grip securely.

The enamel coating showed signs of chipping and rusting after only a few uses.

Limited size, shape, and color options compared to other dutch ovens in the market.

Value for money is questioned by some buyers who do not find the product worth the cost.
When it comes to performance, the KitchenAid Dutch oven is suitable for occasional home cooking but may not stand up to the demands of a professional kitchen. 
Taking all these factors into account, I cannot wholeheartedly recommend the KitchenAid Enameled Cast Iron Dutch Oven, especially if you're seeking a reliable and long-lasting cooking companion.
There are better options available in the market that offer superior build quality, performance, and value for your investment. If you're truly passionate about your cooking, it may be worth exploring other dutch oven brands that provide a more satisfying and enduring culinary experience.